GET IN BEFORE THE 2023 PRICE INCREASE!

Want to work less and make more?
Easy, it's not magic. It's math.

Instead of:
Making enough money to survive but not thrive
Putting in crazy hours but never really seeing the results you want
Running your business on feelings and emotions
Winging your livelihood with no strategy or structure
Constantly feeling like you are missing a BIG piece of the puzzle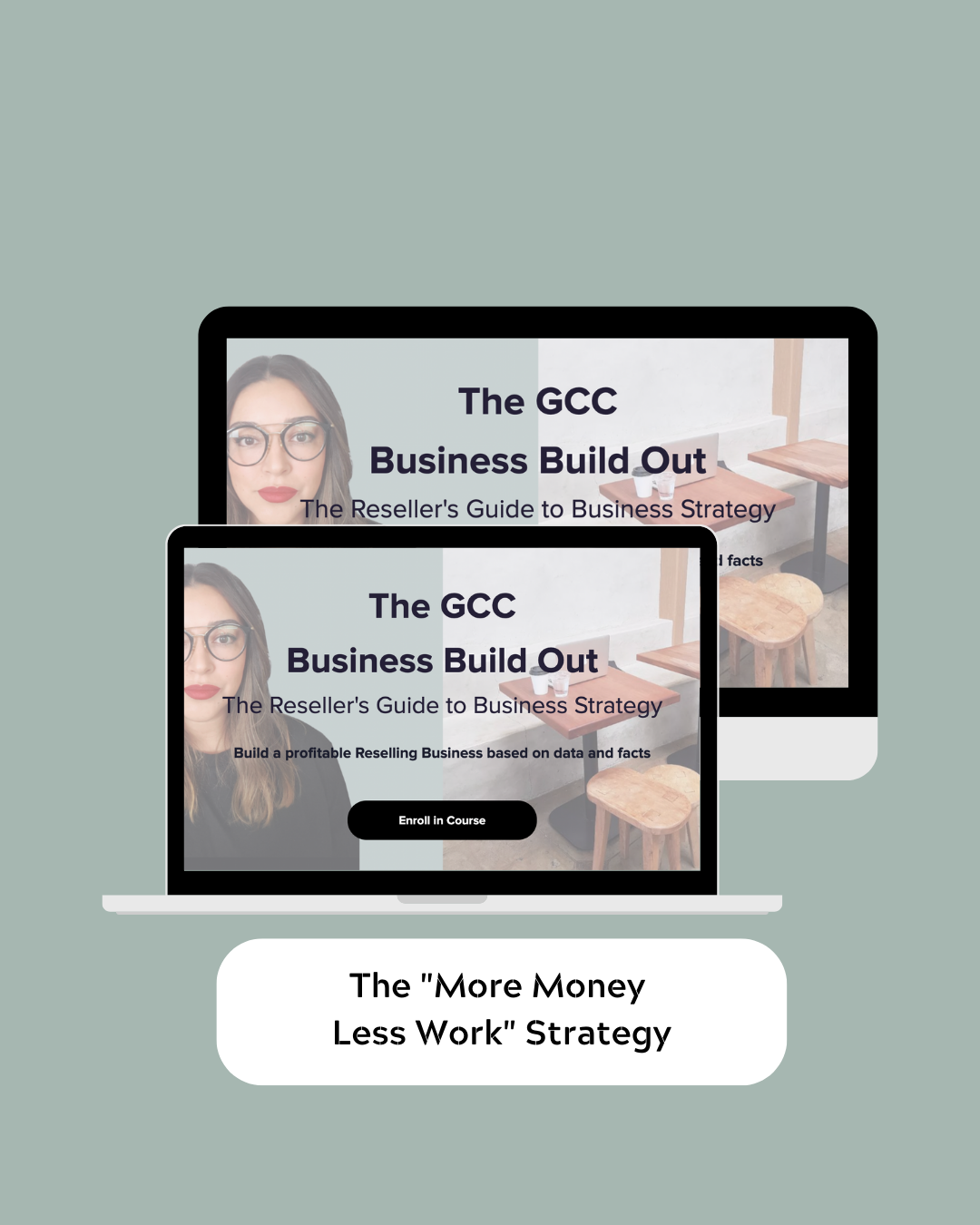 Join the course and get an A-Z outline of exactly how I run my business.

I will walk you through my entire process. Step-by-step. Many people claim to have the secret tools to transform a client's business...
Not only do I have the tools, I have the real world experience and countless testimonials to prove it.
Those testimonials you have seen were results from a single ONE hour call.
Imagine what I can do without a time cap.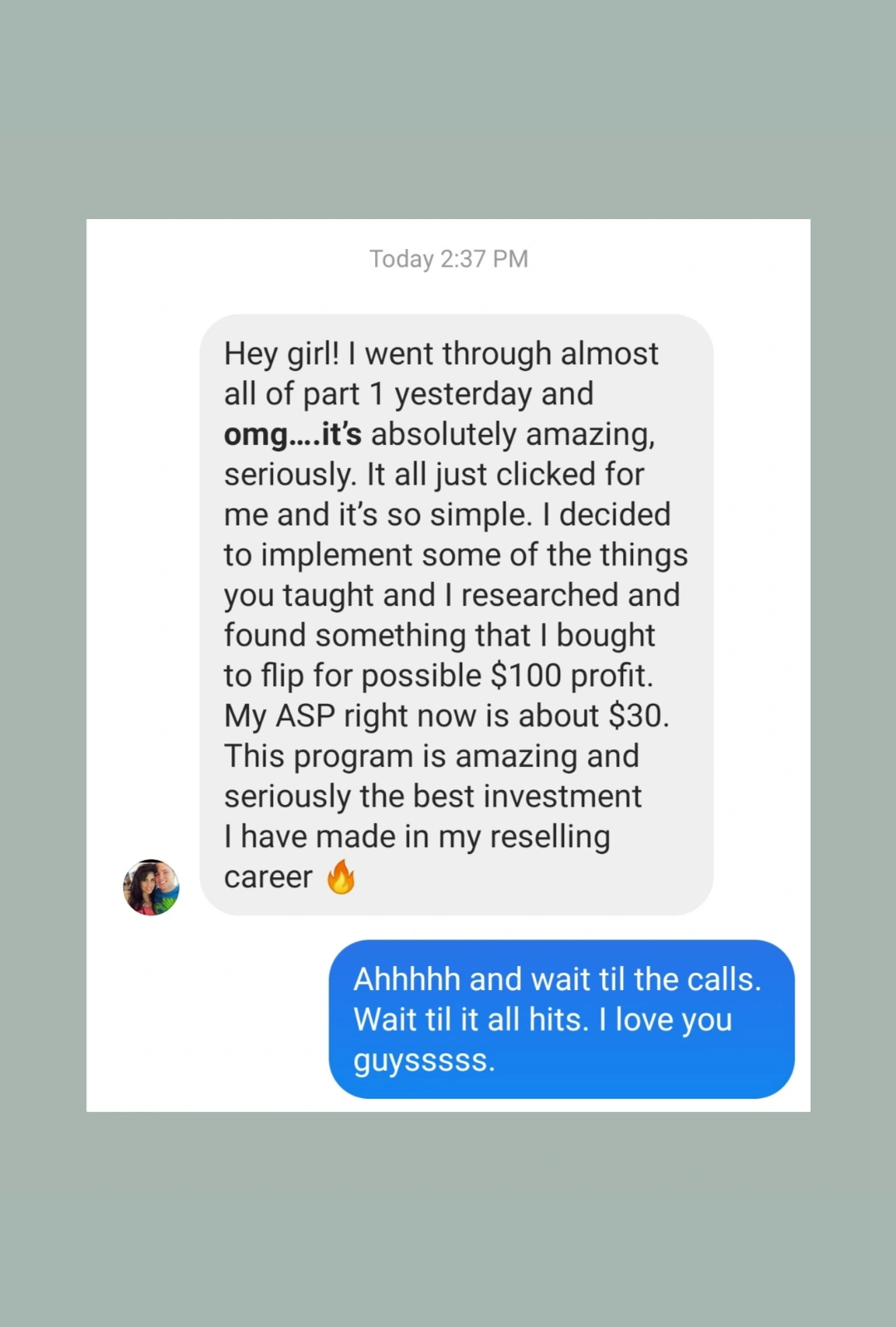 "This program is amazing and seriously the best investment I have made in my reselling career."
This is a brand new client, not a consultation client. She is just a reseller that found my content online, took a chance on a total stranger, and is now on her way to business structure and growth.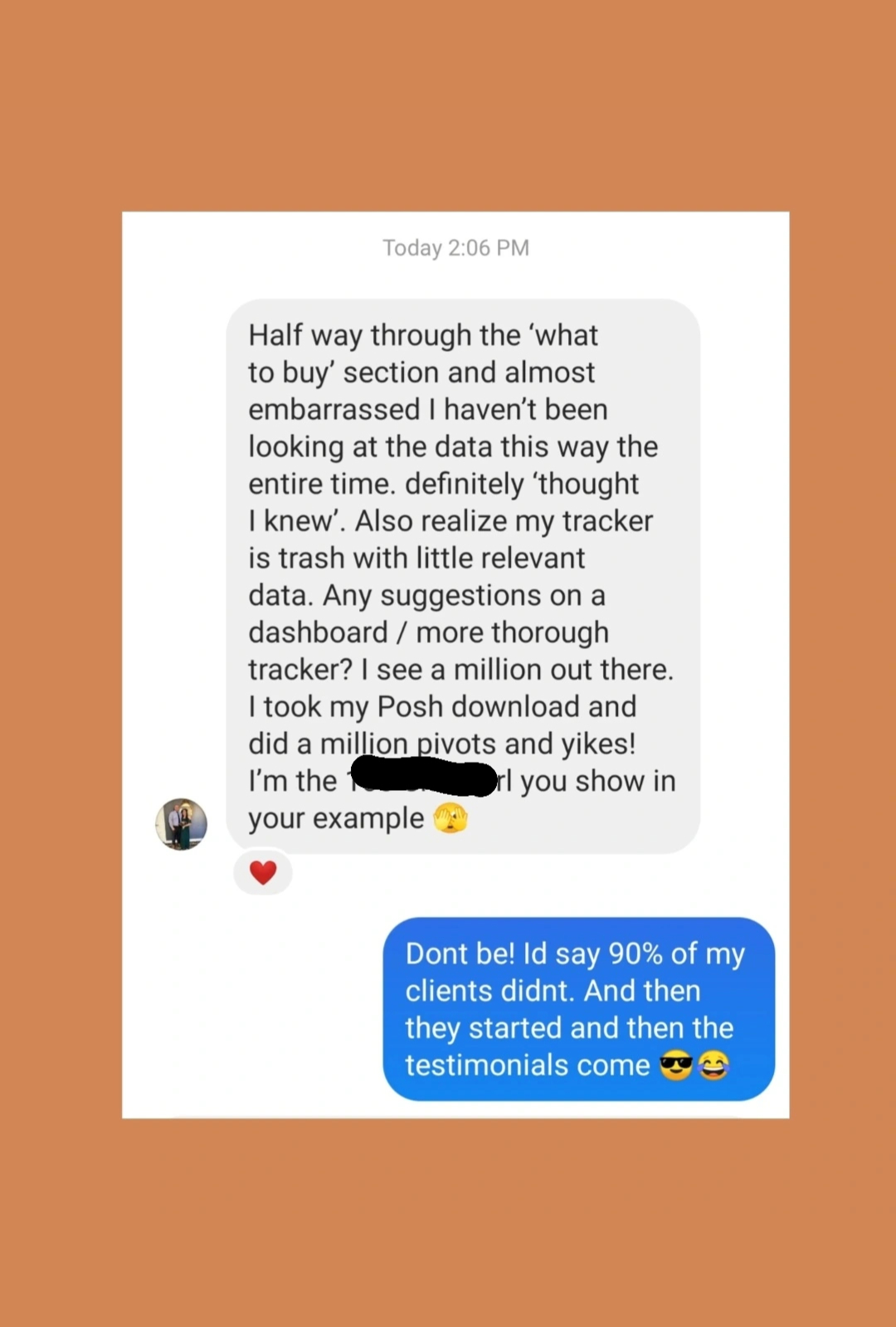 "Half way through the 'What to buy and why' section and almost embarrassed I haven't been looking at data this way the entire time."

This new client is a CORPORATE accountant, so, she knows a thing or two about numbers. This has nothing to do with experience, it is about a TOTAL shift in perspective.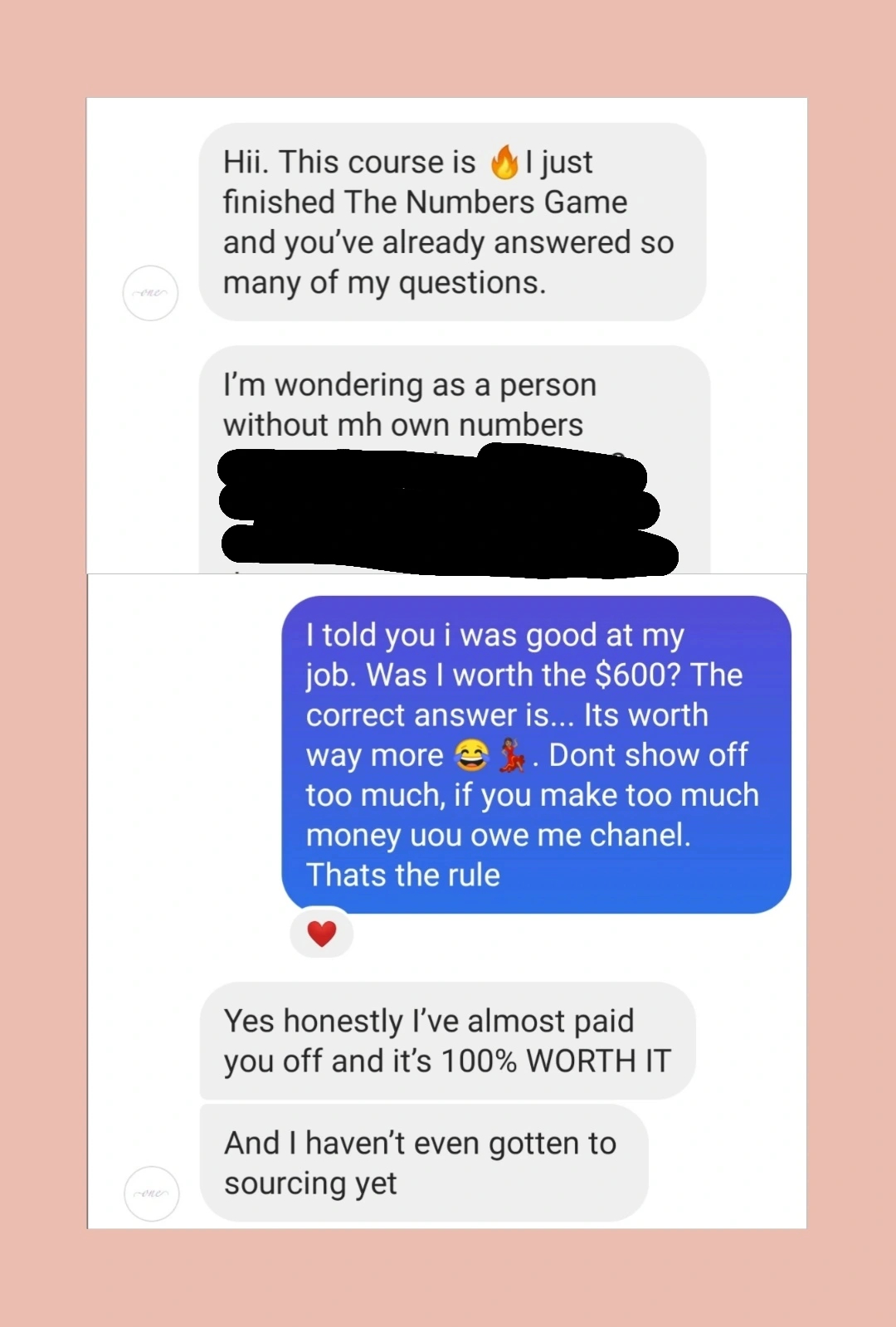 "This course is fire!...I've almost paid you off and it's 100% worth it, and I haven't even gotten to the sourcing yet!"
Another total internet stranger that took a chance on my course and is now on her way to bigger and better profits :)


What if you:
Were able to increase your profit without increasing your hours

Focused on the parts of your business that will produce the highest payout

Ran your business based on FACTS. Your own numbers and market data

Had a set yearly plan, strong strategies and systems in place

What if you knew exactly what your business needed, and where to find that information at any time?
What if you had a business cheat sheet that told you exactly what your business needs, what to do more of, less of, what to buy, how to price etc?

This course is NOT for you if:
You only resell for fun or as a hobby
You have only been reselling for under 6 months
You are already fully structured and running a successful business
You are looking for a course to teach you how to use the platforms or ship items
You are looking for an easy fix or a magical solution without dedication
You need things sugar-coated and want everything delivered in a rose colored manner

This course IS for you if:
You are reselling for profit and have been in business for at least 6 months
You tried it your way and you have reached a point where you need help to get to the next level
You are willing to keep an open mind throughout the process
You are willing to put in the work and learn the lessons
You want to turn serious profits and are ready to run like a serious business
You are ready to face the good, the bad, and the ugly and FIX IT


What will you learn?
How to run on data and facts


How to work less and make more


What numbers you need to know, where to find them, how to break them down and what they mean
How to increase your profit per unit
What to buy and why: online and in store
How to build out the basics, run, review, and grow the business of your dreams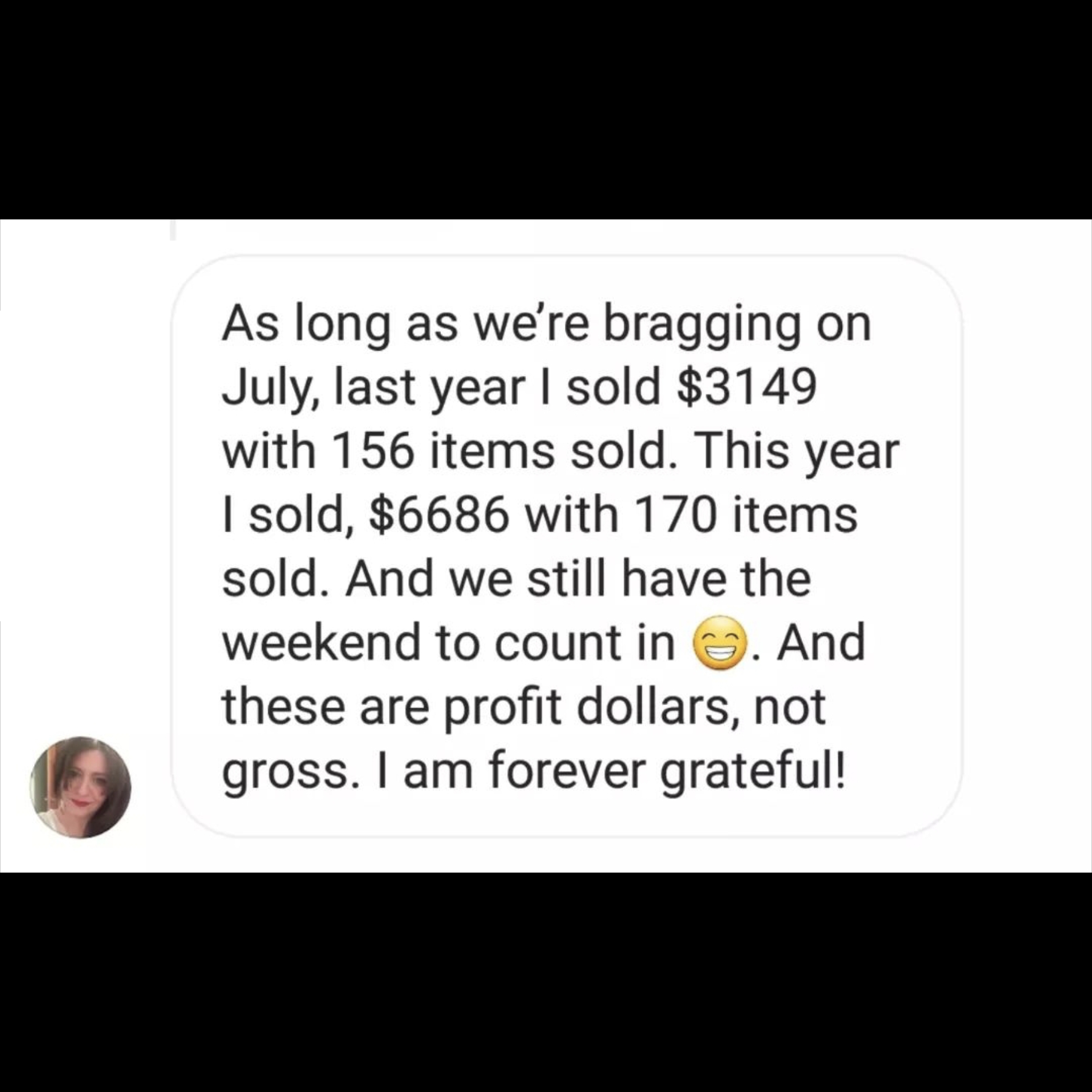 More Money, Same Work

This client processed about the same items for DOUBLE the profit. Not too shabby, right?

Highest Sale Ever

This client was able to hit your BIGGEST profit sale ever... in her 2 + years of reselling. Not bad, huh?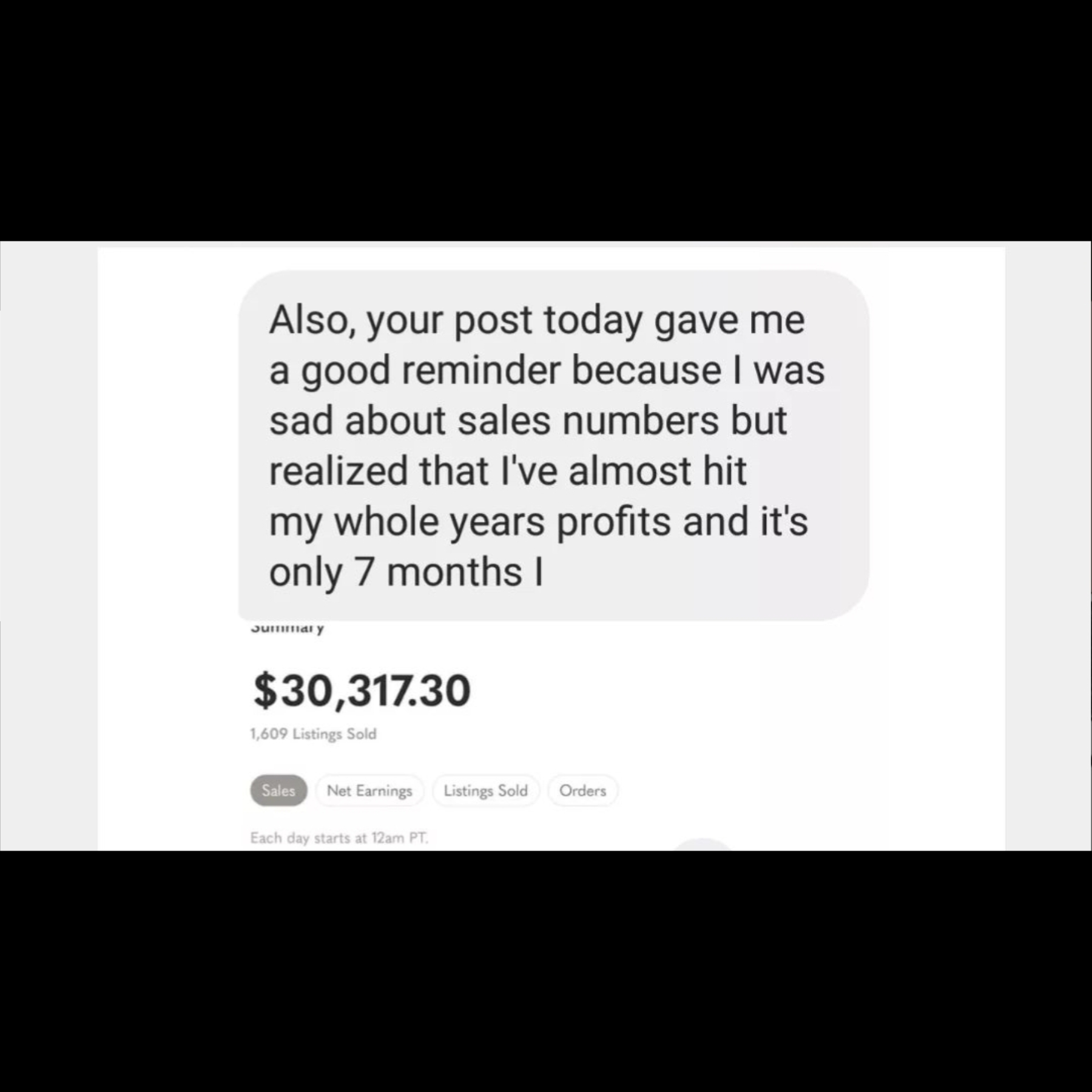 Entire Year's Profit in 7 months

Want to make your entire year's profit in 7 months? Well, she did. You just need to focus on the data. Get yourself a clear, solid strategy... here!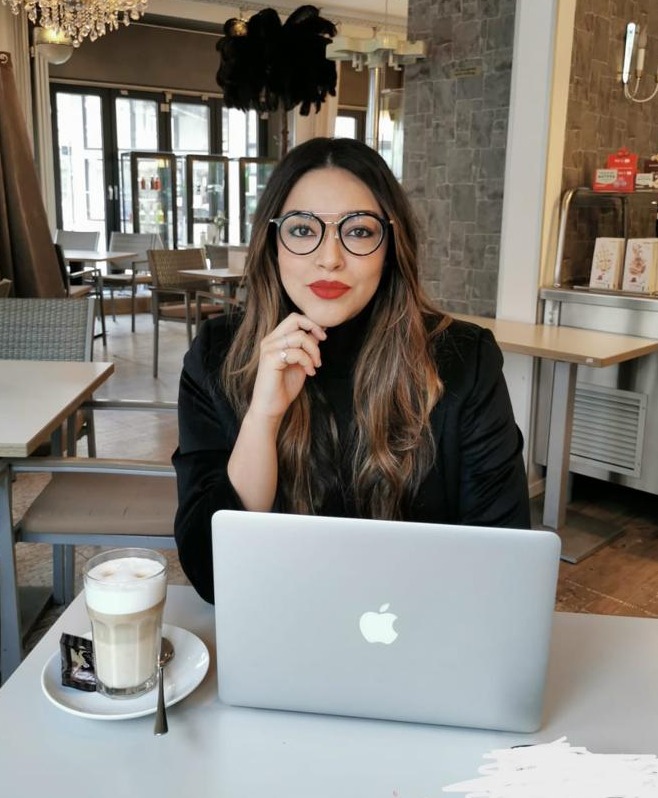 Hi, I'm Isa

Founder of The Global Collective Co., designer reseller with an extensive background in retail sales, management, buying, cpg marketing and brand management.
I started consulting for resellers in 2020 and I have helped over 250 people breakdown, understand and grow their businesses.
I know where most issues lie, and more importantly, exactly how to fix them.
Not only do I have real world experience in fashion and business, I have reviewed hundreds of unique online resale businesses and have been able to develop systems and strategies to help with common problems and pressure points.
On top of all that, I have a proven track record. Check out the many client submitted testimonials on my Instagram @theglobalcollectiveco
It is time to treat this like a serious business and make some serious profits... Let's build this out together
Sign up today and get started NOW!




Myth: I can just google all the information for free
Fact: Let's ask a paying client...

Here's a look at the course curriculum
Check your inbox to confirm your subscription